Nothing should ever hinder your plans to hit the road, neither the fear of what might go wrong nor the snowy winter roads.
So, we at Autoscooper take it upon ourselves to make sure you hit those roads, let your spirit soar and do not let those gloomy days bring you down.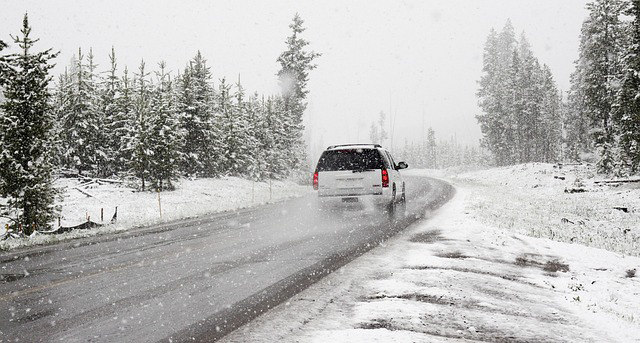 Winter road trips are as fun as summer ones, even though they aren't as famous as the latter. You can drive through the snow, chill on the top of snowy mountains or visit the winter sea to admire the wavy ocean, it is best to know beforehand everything you need to be all prepped for the road trip.
Never let any kind of weather stop you from having the best time of your life with your friends and clearing out your head, so get those snow boots on, and let's go on the snowy trip of your life.
Best Ways to Prepare Your Car For Winter Road Trip
Spruce up Ahead!
Maintenance checks should be done every year for your car, no matter how old or new it is. Getting your car serviced before you hit the road for your road trip is a must.
The first thing to get checked are your tires. Make sure they are in good shape and properly inflated. Tires are a crucial part of your vehicle, and they need to be in good form to give you a relaxed and comfortable road trip also, on a winter trip, well-maintained tires are a necessity.
Battery check. This is a must no matter what trip in which season you have planned. Make sure your battery is in good condition otherwise, you might not know when it will give in.
Check your car's coolant and always have a better backup while on road trips. 
Headlights!
Let it be winter or rainy season, headlights become a significant part of guiding everyone back home to safety, so even if it is for a fun trip, it is better to be prepared for everything you need.
Get your headlights, tail lights, and everything else checked because in winter sky tends to be gloomy and even during the day, headlights might be needed.
So, get your headlights and tail lights checked to avoid any inconvenience on your road trip and not let anything dampen your fun.
Blades and Fluids
Winter season is prone to snow, and sometimes, to make it worse, it gets mixed up with rain, too, so to have a smooth winter trip, ensure your wiper blades are in good condition.
Let it be snow or rain, having a wiper blade which leaves streaks on the windshield is entirely inconvenient, so get your wiper blades replaced if it is not in top condition.
Also, ensure you fill the windshield washer liquid with something that won't freeze in the winter quickly. 
Check up on your engine coolant and make sure it is anti-freeze because this is what keeps the engine from overheating because of harsh winter.
Winter Clothes
We know this is not about automobiles, and you are wondering what your winter wardrobe has to do with your vehicle, but just hold on, we have a reason even for this.
You need to pack your winter coats, gloves, boots and scarf with you for the road trip but what you must avoid at all costs is wearing them while driving your car.
You can keep them up close, but wearing them can limit your arm movements when steering, gloves can hinder sensing steering wheel feedback, and the stuffed snow boots can hinder your pedal control.
So, it is advised to keep them nearby and not wear them while driving.
Prepped for Emergency
It is best to always have an emergency kit in your car, no matter what, but it becomes a must when you are on a road trip, regardless of the season.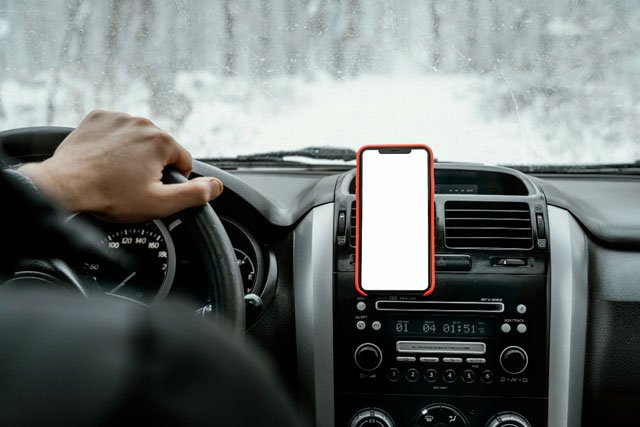 First aid kit, car tools like screwdrivers, pliers, wench, a warning flare, some basic needs for your munching needs, water to drink on the way, and emergency blankets in case the temperature drops even further.
Ice scraper with brush, shovels and substitute tools if you get snowed in at parking. It may be available in many places, but it is always safe to carry yours to avoid time delay.
Avoid Blizzard
Even though fun is the most significant part of any winter trip, it is best to avoid getting stranded and in unwanted emergencies, so by all means, avoid travelling in blizzards.
Look out for the weather forecast about winter storms and travel only if it is cleared of it in the area you will be travelling.
Trying to hurry back your way home from the trip or being over-excited on your way to spend the vacation does not make the blizzard less scary so by all means, avoid the blizzard.
The road gets slippery, and the blizzard affects the driving skills of even skilled drivers, so do not, in any manner, start or continue through during a  blizzard.
Cautious Driving
Speeding is a big NO! While driving in the snow. While accelerating or decelerating, do it slowly in order to avoid skids in the snow. 
While applying the brake, keep your heel on the floor and apply it steadily for this to work well it is best to avoid and keep it at a minimal speed. 
If you are driving in a snowy hilly region, try to avoid stopping mid-way and also avoid applying extra gas to your vehicle, as it can make your wheels spin.
Make sure to clear any kinds of snowy debris from the grille and other parts of the car, including the windows.
Above all, plan according to your chosen region for your winter road trip. Look into the terrain you will be travelling and make sure you do your research on the area to avoid the things people have experienced earlier.
Drive safe and save all your fun after you get out of the car. Snowy road trips are fun but to make sure you have the most out of it, you better strap up and unleash your fun once you hit the snow with your friends.
For more detailed necessities and everything you need to know about it in the world of automobiles, please stay subscribed to Autoscooper.
Latest posts by Beautlin Sam
(see all)