Hyundai has a firm footing in the automobile industry regardless of the variant it is pitted against. However, this all-electric Ioniq 6 puts it in league with some of the most innovative car giants.
Hyundai Ioniq 6, which was shown a preview in July this year, left many car buffs baffling for air with its breathtaking design and not to mention the melt-worthy features.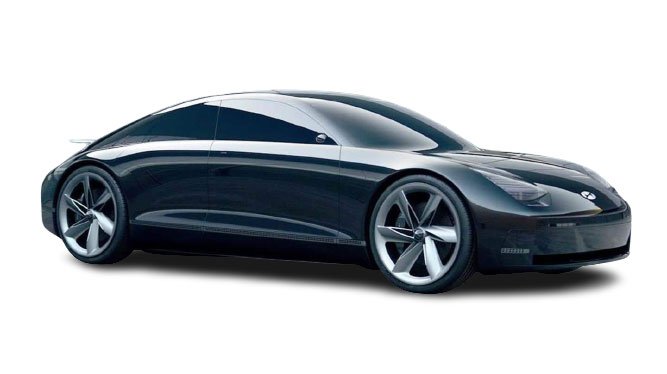 While many are yet to believe that this is a reality and they could own a car like that in this life, some have already started knocking on the doors of Hyundai to know when the electric car is dropping.
Get your heart steady because if you are down bad with just the design, then you will lose it when you hear about the power-packed features it comes with and not to mention the affordable price.
If you thought that Ioniq 6 would follow the lead of Ioniq 5 as an SUV, you were wrong.
When will Hyundai Ioniq 6 be released?
Hyundai got every car buff racing by dropping the preview of Ioniq 6 this July, and even though you can bless your eyes with the visuals Hyundai dropped, the all-electric sedan is said to hit the dealerships only in 2023.
As of now, the revolutionary second all-electric car in the Ioniq flagship is set to drop in the spring of 2023 or the first quarter of the year, so you have just a short wait to go, so we can keep you entertained by giving you all the details we picked up.
How much is Hyundai Ioniq 6?
Ioniq 6 is set at an estimated price of $45,000 as of now. This goes for the basic variant, as the Ioniq 5 began at a price of $43,000.
Given that the Ioniq 6 has undergone massive changes on the exterior and some on the interior, the price range is valid as now that we see the sleek design it has picked up, this can put Ioniq in rivalry with some top-end luxury brands.
What is new in Ioniq 6?
Well, to begin with, the exterior took a dramatic change, and it may as well be called the makeover of the decade because we did not expect to see Ioniq 6 look this, well, this revolutionized.
Ioniq 6 went through a dramatic change and is no longer a hatchback like the previous generation now, it is a sleek sedan in league with exterior stylings of Mercedes and Porche.
Well, given that Ioniq 6 is set to set foot into the luxury market, it better step up and not gonna lie, it really stepped up.
Ioniq 6 is called by Hyundai an "electrified streamliner" well, to be honest, the streamliner from the 1930s may be taken as a concept, and you can see the resemblance a bit in this hi-tech car, but it is nothing but modern in every knob and module of the car apart from that.
Ioniq 6 launches itself as a four-door coupé and puts it in rivalry with Polestar 2, Tesla 3 and BMW i4.
Given that you are looking for a car in this line, we can conclude that you are not really vying for practicality. The new Ioniq comes in four-seater all-electric even though the streamliner-inspired design makes it look congested, that's not the case.
Though Ioniq 6 may not be as spacious as Ioniq 5, it still has ample leg room, even for the rear seats. The only problem will be that tall people might have some inconvenience with their heads staying just a few inches down from the roof of the car.
The car may have its variations on the outside compared to Ioniq 5, but the interiors retain most of what the Ioniq 5 introduced and followed.
The 12.0in digital instrumental panel and infotainment touchscreen have been borrowed from Ioniq 5. Even though many details haven't been made official yet, it is said that fully reclining seats will be available in Ioniq 6, too, so that passengers can relax while the vehicle charges.
It is also said that many models might get cameras on doors instead of mirrors. 
When it comes to running time between charges, Ioniq 5 could travel up to 315 miles. It is said that Ioniq 6 will be boosted with the same 77.4kWh battery as seen in the recently updated Ioniq 5.
And yet might open Ioniq 6 to covering longer distances than Ioniq 5, and that would definitely and might be in league with other all-electric cars, like, Model 3 Long Range (374 miles), BMW's i4 ( 365 miles) and Polestar 2 (336 miles). It is said to cover 385 miles, according to Hyundai.
Even though we don't have any details on the performance angle, Ioniq 5 jets off 0-62mph in 7.3sec with 225bhp rear-wheel-drive option alone. 
Ioniq 6 is said to come with both rear-wheel variants and all-wheel drive variants. The variant with a dual-motor setup with all-wheel drive will have an estimated 446 pound-feet of torque.
This car is brought out in the view of sustainability that Hyundai is pressing, which has made way to make the seats, doors, dashboards and even the body paint from using recycled plastic, old tires, paint pigment, fishing net and vegetable oils.
The significant change on the doors might be that the buttons on the front doors are removed to facilitate the design.
Like Ioniq 5 and Kia EV6, Ioniq 6, too, will use an Electric Global Modular Platform (E-GMP). 
When it comes to charging, Ioniq 6 can go from 10% to 80%  in 18 minutes with its new 350 kW charger.
FAQ
Is Hyundai Ioniq 6 good?
If you are looking at the line of electric cars, then Ioniq 6 seems promising. The entire line of Ioniq has been doing better and updated into better versions with each generation.
How much is 
Hyundai Ioniq 6
?
Ioniq 6 is set to start at $45,000, but no matter what, to retain the affordable tag, Hyundai would not cross the $50,000 line.
When will 
Hyundai Ioniq 6 
be released?
It is said that Ioniq 6 will be released in the first quarter of 2023. The car is open for booking.
What model is
Hyundai Ioniq 6
?
Ioniq 6 comes as a four doored sedan capable of seating four people.
Latest posts by Beautlin Sam
(see all)