Subaru definitely holds a firm place in the unending list of excellent and quality things that came out of Japan. 2023 Subaru Forester crossover SUV might be dropping soon, but the things that will be altered are what have left car buffs speechless.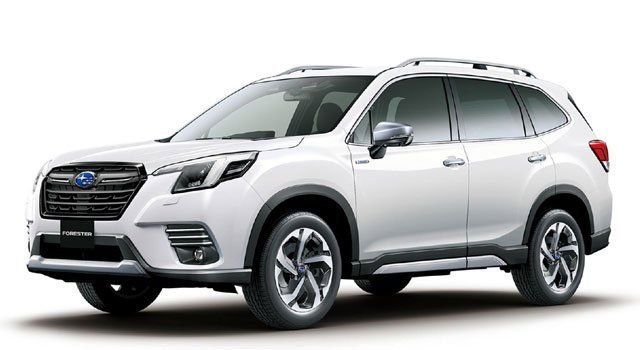 Even though Subaru has held on to a place in the automobile industry and is known for its reliable vehicles, it is still not in league with Toyota or others in the league when it comes to reliability. 
But when it comes to Honda, it can cross paths as the higher end with subcompact SUVs as it offers a good number of features, variants but the same cannot be said in other versions like sedans, mid or large SUVs or hybrids or any of their variants. As Honda leads those fields compared to Subaru.
But, Subaru Forester maintained its loyal customers and kept them in the loop. Subaru Forester 2023 may come as a surprise in that area.
When will the 2023 Subaru Forester be available?
According to Subaru HQ, the 2023 Subaru Forester will be available in December 2022. Thus retaining its 2023 version name, and it looks like the car will have no delay and drop by this year-end.
Given that there are no viable or even hidden updates in the 2023 model on all variants, no delay is expected, and loyal Subaru enthusiasts can go for it and book it at your nearby dealerships.
---
Read Also:
2028 Subaru WRX STI EV: The High Performer is Back!
2024 Subaru Crosstrek: Off-Roading Into the Jungle In Style!
---
What is the price of the 2023 Subaru Forester?
Subaru Forester 2023 comes at a starting price of $26,395 MSRP for the base trim and goes up to $36,495 MSRP for the Touring Trim. This comes slightly closer to the 2022 model, which started at a price of $25,895 MSRP.
What are the updated features in Subaru Forester 2023?
The most essential part that stunned every Subaru loyal fan was that the 2023 model comes with no updated features but just an updated price.
This is a new trend followed by many hiking the price just to keep the fans guessing something should be updated. Even though this culture is not good, we cannot help stop it.
It is common for car manufacturing giants to lay low for some years and not give new feature updates that happen when it is mostly planning on updating something big and laying low and trying to come up with something that could set it apart in every manner.
In those times, it is customary not to give newer versions. So, Subaru Forester better come up with an updated, revolutionised version sooner.
What all features remain intact?
The 2023 Subaru Forester will retain the 2.5-litre flat-four engine with 182 horsepower and 176 lb-ft of torque with a continuously variable automatic transmission.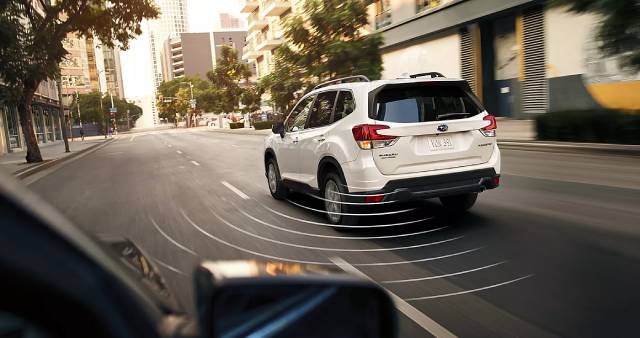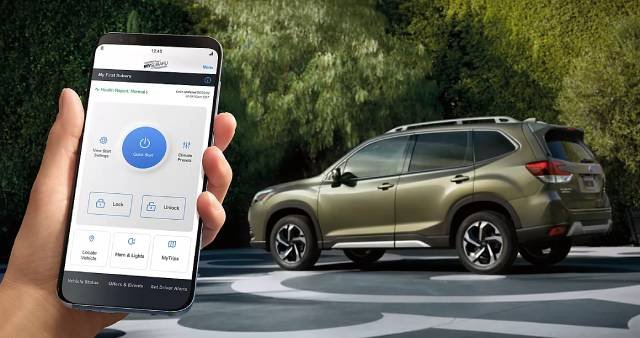 And the best feature of all Subaru vehicles is all-wheel drive which makes it the perfect fit for rough weather and all terrain. It has an estimated gas mileage of 33mpg. 
2022 saw some significant updates in Subaru Forester, including updates in the front and interior. It also introduced a more rugged Wilderness trim level that adds more ground clearance over other trim levels.
This compact SUV considers its rivals to be some most prominent names in the SUV market. So, it better step up. Some of the competitive rivals of the Subaru Forester are Toyota RAV4, Honda CR-V, Kia Sportage, Hyundai Tucson, Chevy Equinox, Ford Escape, Mazda CX-50, and Volkswagen Tiguan.
With Toyota RAV4 and Honda CR-V  coming up with some revolutionary updates to their 2023 version, Subaru Forester might face some step back. 
While Subaru Forester still remains the same, that does not make it necessarily bad unless you look at the additional hike in price. You can still go for it if you like what Subaru offers, particularly for touring and rough terrain, this remains one of the default choices.
To know more about every release in the world of automobiles and know what to do when you need to hit the roads on a road trip, even if it is winter season, stay tuned to Autoscooper.
---
More Reads:
How to Maintain Your Car in Summer? Zooming Car in the Scorching Sun!
9 Best Cars Under $20000 For 2023
---
FAQ
Is Subaru Forester 2023 a good buy?
Subaru Forester 2023 may not be more updated than the 2022 version except for the price, but it still comes with all-wheel drive that is perfectly capable of rough terrain and all-season drive.
When will Subaru Forester 2023 be available?
According to Subaru, the Forester 2023 will be available by December 2022. As of now, no delays have been reported, and since there are literally no changes from the previous generation, there shouldn't be any delay either.
How much is Subaru Forester 2023?
Subaru Forester 2023 starts at a price of $26,395 MSRP, which comes with a base trim and goes up to $36,495 MSRP for a touring trim. Which is $550 higher than the mid-year price 2022 Forester had.
What is the drivetrain of the 2023 Forester?
The 2023 Forester drivetrain is All Wheel Drive (AWD).
What is the engine type of the 2023 Forester?
Intercooled Turbo Regular Unleaded H-4 engine type of the 2023 Forester
What is the fuel system of the 2023 Forester?
The subaru Forester has a Gasoline Direct Injection fuel system.
What is the maximum horsepower and RPM of the 2023 Forester?
the maximum horsepower and RPM of the 2023 Forester has a maximum horsepower of 260 @ 5600 RPM.
What is the transmission type of the 2023 Forester?
The transmission of the 2023 Forester is a CVT (Continuously Variable Transmission) with Overdrive.
How many transmission speeds does the 2023 Forester have?
The 2023 Forester has 8 transmission speeds.
Does 2023 Forester have sunroof?
It has a panoramic sunroof
Is Subaru Forester a 7 seater?
No, the 2023 Subaru Forester is not a 7-seater.
Is Forester a fast car?
Subaru Forester top speed of 127 mph with 182-hp.
Latest posts by Beautlin Sam
(see all)