Ever since the arrival of the RAV4 years back, the world of the automobile was never been the same. From dropping the world's highly-ranked SUV and one of the best passenger cars ever to grace the roadways, Toyota is set to revolutionize the automobile world again with RAV4 Prime 2023.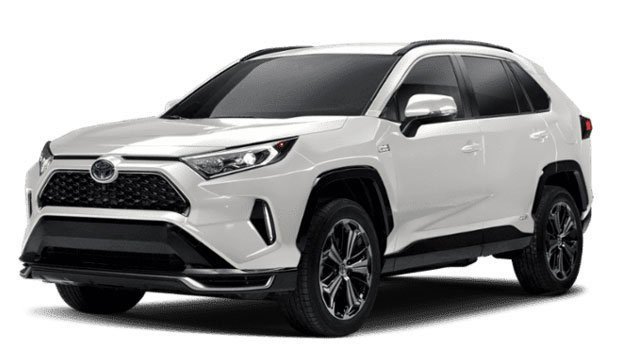 Now to some, the words RAV4 Prime might not ring a bell, so let's give you a proper introduction to the world of RAV4 Prime, the dream car that everybody wishes to get a hold of as soon as possible.
What is RAV4 Prime 2023?
Ever since RAV4 dropped, Toyota has been one of the biggest names in the world of automobiles its not like it wasn't before.
RAV4 revolutionised the automobile world, and it is one of the highest-sold SUVs worldwide to date. And if you ever came across one, you would definitely know why it is so hyped.
Not only has RAV4 been a reliable vehicle, but the upgrades over the years done by Toyota have also been a game changer.
That puts us to RAV4 Prime, which is now the talk of every town. It is frankly the dream car that was only possible in car buffs' dreams, but it was made into reality thanks to Toyota.
This car is said to fulfil what three cars can fulfil, and not only does it do it, but it also looks absolutely gorgeous while fulfilling it.
It offers enough passenger and cargo room for large families, add an emission-free electric range to the mix and to spice it up; it provides hybrid efficiency for longer travels.
Undoubtedly this SUV is the second fastest vehicle in the Toyota lineup next to GR Supra. According to sources, RAV4 Prime can actually go around 42 miles on just electricity.
Now imagine this, it gives out 302 combined horsepower, which every car buff loves and also can hold a big family which can convince your parents or wife to agree to, so it's basically the best of every world, which no one can deny.
Now, this hybrid-electric mega SUV is getting some upgrades and dropping again this year.
When is the RAV4 Prime 2023 launching?
Toyota is planning on taking over the fall of 2022 with its highly anticipated Toyota Sequoia 2023 and RAV4 2023. 
Even though both may fall into a similar time slot, we know both stand unrivalled. According to official sources, the RAV4 Prime 2023 is supposed to launch the model in the fall of 2022.
Now, even though we don't have any closer update, one sad news is that the Toyota Sequoia, which was supposed to launch around the summer of 2022, is said to have some change in release date and might drop by the end of October if everything goes as the revised plan.
We might have to wait for a while to know things for sure. But the official statement states Fall of 2022.
How much does RAV4 Prime 2023 cost?
The one crucial factor that affected the sale of the previous RAV4 was the inflated price set by the dealerships, so we hope they do not repeat the same blunder.
While we still don't have any official news about it, sources suggest it could be anywhere above $40,000.
What are the updates in RAV4 Prime 2023?
While the previous generation is just a year old, sources claim that the RAV4 Prime 2023 might just get a facelift and not much on the technical part.
While the RAV4 Prime 2022 already beat up its fellow RAV4 hybrid 2022 in efficiency, speed, interior and a lot more, the only place RAV4 2022 managed to show up was the interior space, and the cost is relatively lower.
It is said that even the rear end might not remain untouched and get some changes to it. While the bumper part might get some changes, including some minor interior changes.
So basically, an updated bumper design, grille and changed headlight design. Some updated colours to the models are said to drop with a new wheel style this season.
While the suspension setup is said to remain the same as other RAV4 vehicles, many believe that the RAV4 Prime needs a better setup because it is a powerful vehicle for such suspension.
So, it is not yet confirmed, but some sources claim that the RAV4 Prime 2023 might have a stiffer suspension setup.
It is said that the interior might get a very mild touchup even though some customers have suggested that the SUV can add in more support on the sides.
What are the colours the RAV4 Prime 2023 will be available in?
This suv is said to get the eyes of the viewer attached to it no matter the colour. There are two option, one is single toned colour variants and then two toned variants.
Two toned variants include, Cavalry Blue, Blizzard Pearl, Lunar Rock, Silver Sky Metallic, and Magnetic Gray Metallic.
While colours like Midnight Black Metallic, White, Blueprint, and Ruby Flare Pearl are not offered in the two-toned variants.
Is RAV4 Prime 2023 a good buy?
If you are shopping in that class, we would highly recommend RAV4 Prime 2023. If the price factor is not an issue RAV4 Prime is not only efficienct but also on top of its game.
Given that Toyotta is the manufacturer you can always relay on it for the quality and reliability factor. 
While there are some strong contender from Mazda and Honda and Ford for RAV4, if the price factor can be ignored, we can tell that Toyota wins this battle of the best.
While, the release date and specs havent been confirmed yet officially stay tuned to our website for more updates on the release and other major updates.
While Toyota has a big year coming with Sequio returning to the market, we know Toyota's competitors are gearing up for a big year too.
We got the addiction when it comes to the quality of SUVs Toyota produces so, it is a win all when you pick one here.
Latest posts by Beautlin Sam
(see all)