People may claim money does not buy happiness, but it definitely can buy cars, and we would instead cry in a Bently than a Ford. Being able to get affordable luxury cars is every car enthusiast's dream.
So, what makes these cars so affordable and luxurious we can never put our finger on them? Still, something about the luxury car just pulls us in like a pied piper and makes us want to keep living in that fantastic leathery (faux) luxury, and we never want to get out.
So, we decided why not make it easier for you to pick the car of your dreams while having every possible option that could come in that range while making sure your childhood fantasy of owning a luxury car happens too, and this time it is not just under a lease.
2022 Volkswagen Golf R
The Volkswagen Golf R is a five-seater hatch with all-wheel drive and 350 horsepower. Starting MSRP of this luxury vehicle is a little less than our mark, but that would just be the starting price of one of the highest-selling models, DSG, which lies in the below 50 pool with a cost of $45,985.
The car is quick and agile, and one of the biggest pluses would be the spacious cargo space. Not sure if it is rightfully a con for those who still prefer a manual transmission, but there is no emergency driver assistance with these models.
2023 Lexus ES
Known for its impeccable reliability, this luxury sedan, the 2023 Lexus ES, may not be the thrilling one you take on adventures. Still, they are the ones you rely on when you need class and luxury in your reliable yet affordable cars.
Lexus ES is a 5-seater vehicle that comes in 12 trim levels, and the most sorted model, ES 300h F SPORT Design FWD, starts at the price of $48,075 and with a Hybrid 2.5L I4 engine and Front Wheel Drive.
The biggest con is that it is not as posh and luxurious as its European counterparts. Even without any high-performance engine, it offers reliability and fuel efficiency.
2022 Toyota Avalon
The 2022 Toyota Avalon may not be as trendy and sporty as its name, but it is one of the most comfortable, affordable and no-fuss luxury sedans.
It can seat up to 5 people and comes in 6 trim levels, with its most sort after model being Limited FWD, which starts at $44,220 and is equipped with Front Wheel Drive.
With 22 MPG in the city and 31 MPG on the highway, and a long list of standard features and supple suspension, makes it the best car for short and long trips.
Con would be the appearance is better than the performance.
2022 Volvo S60 Recharge
If you want a perfect replacement for the usual European sedans, then the 2022 Volvo S60 Recharge is the best way to go. 
The 2022 Volvo S60 Recharge has a plug-in battery pack that aids in delivering 415-plus horsepower and 30 mpg. This luxury sedan is a 5-seater vehicle that comes in 4 trim levels. 
The most sorted model is the R-Design Expression, with a price range of $48,695. This vehicle comes up with innovative safety features but ends up with users complaining about a stiff and unnatural braking feel.
2023 Audi A3
You cannot physically mention luxury vehicles and leave out Audi. Audi is known worldwide for its world-class luxury sedans. A3 is truly a class apart in the world of small luxury sedans.
The wildly sought-after model would be the Premium Plus Quattro, which begins with a whopping amount of  $41,595 and All Wheel Drive with 27 MPG in the city and 35 MPG on the highway.
Undoubtedly luxurious and fun to drive, but its cargo space is limited, and many safety features are optional the more you choose, the higher the price rockets.
2023 BMW 4 Series
With undeniably high performance and world-class luxury 2023 BMW 4 series seats five people and comes in 2 trim levels. 
According to BMW hardcore fans, BMW 4 Series is just a sportier and fancier version of the BMW 3 series. 
The most sought-after model would be 430i xDrive Gran Coupe, with a starting price of $48,195 and consists of All Wheel Drive with 23 MPG in the city and 33 MPG on the highway.
2023 Cadillac CT4-V
2023 Cadillac CT4-V decided to give luxury European counterparts a run for their money with this latest sports series sedan. It brings in 472 horsepower, managed through a 6-speed manual or automatic transmission.
The most sought-after model in Cadillac V would be Standard Automatic, which starts at $47,990 with Rear Wheel Drive and which delivers up to 20 MPG in the city and 29 MPG on the highway.
2022 Subaru WRX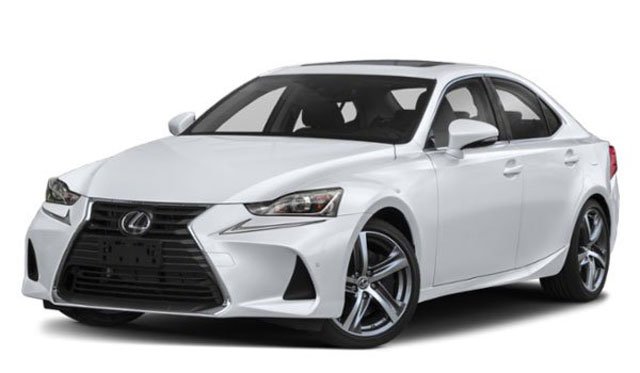 It remains the same and ensures the potential is just added to it, and in accordance with that, it just adds in horsepower, a new chassis and some exciting upgrades in infotainment.
The most sought-after GT CVT model sets its foot in the market at $43,390 and has All Wheel Drive, which provides 19 MPG in the city and 25 MPG on the highway.
Sets up good but does not pack a heavy punch as the competitors. This vehicle comes in five-seater and has four trim levels. 
2022 Jaguar XF
Even though it lacks power, efficiency and style when it comes to its other contenders, Jaguar XF does not, on any account, lose its smoothness and luxurious interior.
The Jaguar XF comes with 5-person seating and three trim levels with it sought after-model SE Sedan RWD, which has its base price roughly around $49,250 and Rear Wheel Drive,
Even with less dynamic than its German rivals, this luxury sedan delivers 25 MPG in the city and 33 MPG on the highway. 
Now that we have given you the list of some top luxury vehicles under $50,000, you can pick from any of the brands in the world.
We make it our duty to get you the best in the market and at a cost-effective price, so join us on this journey to learn more about cars and bikes and everything automobile with Autoscooper!
Latest posts by Beautlin Sam
(see all)