There are no more than just some cars dropping a year, and there are no more than just a few top brands, the number of cars dropping each year, and car companies have grown massively this decade.
So, it is not any easier to choose the best car for yourself as much as you have the highest number of options nowadays, but it comes with its downside.
If you are a car buff, then you know which is your jam, but if you are looking for th best among the thousands of models that drop each year, no matter who you are, you need help.
We take it our inane duty to help you find the best and most suitable model for you. Here in this blog, we will give you the things you have to look out for in a car to find the perfect match for you.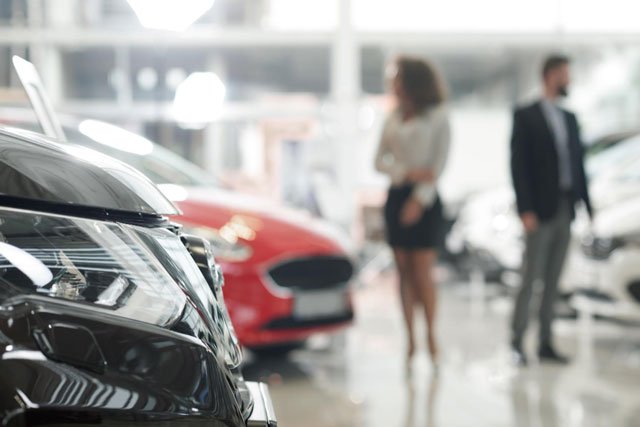 From choosing which variant sounds well for you to the colour that best suit you, all of it goes into picking the perfect car for you and your family, so let Autoscooper help you sort out which one is better for you based on these tested methods.
Before getting into that, you need to know what you are really looking for. If you know a little bit about what you want and expect in a car, then it can help you sort things out better.
From knowing the seating capacity to which car will fit into your garage to which suits your family best, all these are musts before you jump into the wide world of Automobiles, so note them down as the first step.
Choose The Best Car For Yourself
Car Size Matters
No matter how you see it, the size of the car is more important than just appearance. Picking the size has other benefits attached to it, too, like picking bigger or medium SUVs or compact  cars, which can help accommodate many people or add more legroom. And that does not mean it comes without any compromise.
Picking out small-sized cars can help you when you are on a budget. Unless it's the sports or other luxury models, smaller-size cars are usually more cost-efficient and also more flexible to drive in city traffic.
You need to set your budget to know what type of car that falls within your range. Avoid two-door cars as much as possible.
It would cost a lot and are not family-friendly, but if you would like to have top-notch fun as a bachelor, then do not think twice.
If the budget is not an issue, bigger SUVs can come in handy. They are spacious and can give you good cargo space too.
The size of the car you are looking for is more about the style and outwardly appearance, so to know better about how spacious it is and how it will fit your family, try taking the car for a free drive before fixing your gaze on a car.
Fix On It!
With the number of vehicles available, there are options to buy them too. Many nowadays prefer leasing a vehicle to buying it. So, based on your budget, decide whether you want to buy or lease it. 
If you buy the car, you can modify it any way you want and sell it anytime you want or keep it for years, even after paying the instalments.
But when it comes to leasing, you can drive any luxury car you want at a lower price, and you need not spend money on repairs, as most would be covered in a factory warranty.
The leasing method is what many youngsters prefer nowadays as it gives them the ability to change cars often and get a bite out of all the latest technologies available.
That cannot be done by buying the car permanently, but it gives another kind of security to the car owner, and if you are going to buy the car, then it is better to do your research well and then invest in it.
Fuel and Efficiency
Vehicles now come with Diesel, Petrol, gas, plug-in hybrid, hybrid and all-electric modes. You can check and pick the vehicle with your desired powertrain.
According to the base fuel of your choice, the variants and the cars which have good fuel efficiency differ. Each vehicle comes with different variants based on its base fuel and trims, and specs differ on these too.
The better the money you are willing to pay, the better the specs and technologies that come along.
Check Reviews
With the increase in options to choose from comes the burden to chose the right one. So, visit review websites.
If you can take up a trial drive, then it would be better than reading reviews online, but the issue would be how many trial drives you are willing to take.
So, to narrow down and remove some choices from your list, go through review websites, and one such recommended website, which gives a detailed take on what all upgrades come with each generation, is Autoscooper.
So, check the reviews, narrow down the list, and then visit dealerships nearby to take the vehicles on a trial drive.
Weigh your options
When it comes to test driving your vehicle, you will get a better idea about the vehicle once you sit behind the wheels yourself.
After getting the quotation from your nearby dealership after test-driving all the cars on your finalised list, make your decision.
You have to consider facts like specs and the latest tech, fuel efficiency, engine, primary fuel, warranty, insurance, reliability, safety features, transmission available, wheel drives available and other such factors which will play a significant role in your day-to-day drive.
You can also consider seasonal or festive discounts with models you already have on the list.
This should help you pick the best car that suits your needs. Keep what you need in a car as a list and strike it as you see a car which has everything you need in a vehicle.
For more such blogs and every update on the world of automobiles, stay tuned to Auttoscooper.
Latest posts by Beautlin Sam
(see all)