Passing through the limits and records set by Jeep Wrangler, Ford creates another miracle with its stylish Sports SUV, Ford Bronco 2023.
While the SUV is said to quench the thirst for a stylish sports SUV for every SUV buff, it comes with some good features which its competitors have missed.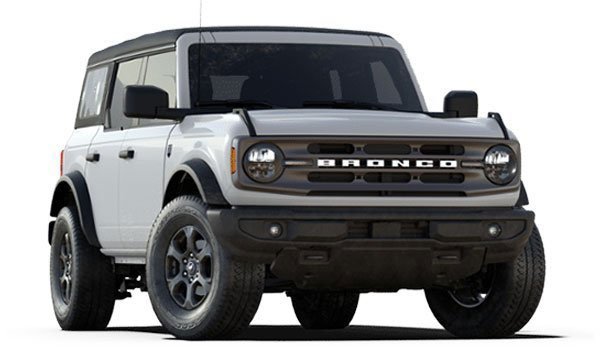 But we won't lie that it comes with perfection on all ends as the fuel options for diesel and hybrid is not available.
You can take it through the wildside of the forest for an off-road forest adventure or even show it off on your smooth junk food drive-through. It will come off as getting everyone's attention as this SUV is a trailblazer and fills the categories which the likes of Jeep Wrangler served before.
We know you are excited, and Ford basically makes sure it gets things done its way and yet comes out reliable at the end of the day, so we got no complaints.
When is Ford Bronco 2023 launching?
It was previously announced that Ford Bronco 2023 will be launched by the end of the 4th quarter of 2022 for the model year of 2023.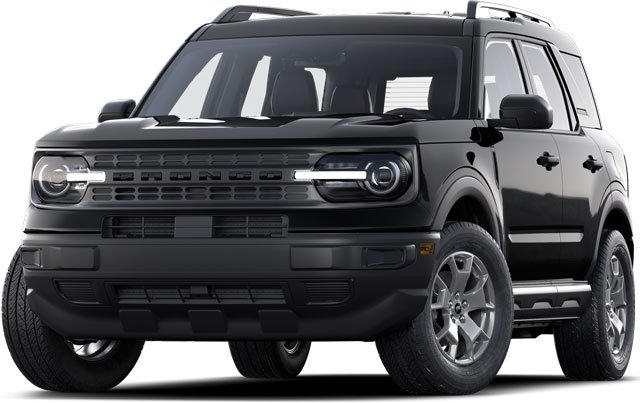 So, the dealerships near you must be open for bookings by now. Get your car booked or even check if they are available for a test drive, and believe in the forest sports beast everyone seems to be talking about.
What is the price of the Ford Bronco 2023?
For the unknown, Ford Bronco comes in both two doors and four doors models. Price varies accordingly.
The base model of two doors Bronco starts off at a price of $33,000 and takes a quick hike as the trims go higher.
While many prefer the four doored Bronco as it comes with a better engine, earns its name, and sticks to its roots, putting us at a whooping start point of $54,375.
Bronco Wildtrack comes as a natural choice for adventure-loving ones as it comes with 7-inch bead-lock-capable wheels and massive 35-inch mud-terrain tires.
The two-door vehicles are even said to have rear seats with ample space.
While the heritage limited editions start off at $68,490, the top-end luxurious one goes to a whooping amount of $75,372.
What are the new features of Ford Bronco 2023?
Ford finds a way to throwback to the 1960s by launching the new Heritage limited edition models in both two-door and four-door variants.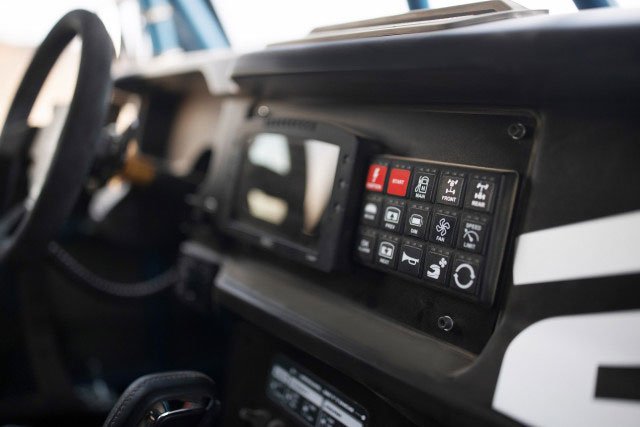 Bronco gets a classic look for this edition. The SUV limited edition is expected to have a 300-hp turbo 2.3-litre engine which comes with a seven-speed manual or 10-speed automatic transmission.
In honour of the classics, the SUV gets a white roof and white grille. It does not stop there the wheels get a 1960s remodelling too.
Badlands trim level's Heritage edition comes off as the most expensive one. It drops with leather-trimmed plaid seats and Heritage Limited badging on the centre console, also with a metal "Bronco" tag fender badging.
How is the engine in Ford Bronco 2023?
According to SUV buffs, one of the most significant flaws is that Ford Bronco does not have a Diesel variant and, sadly, no hybrid. At the same time, it is a win-win for Petrol lovers.
Well, the standard engine is a 300-hp turbocharged 2.3-litre four-cylinder, while you can also pick the option of having a 330-hp twin-turbo 2.7-litre V-6.
Bronco gets a 10 speed automatic transmission or a seven-speed manual transmission.
Bronco comes with all-wheel drive, standard in all models, and also its front independent suspension is better than Jeep's front stick axle.
Ford excels on all grounds compared to Wrangler in driving and performance, which might be why it is ranked 2nd in the list of all its same-league SUVs.
It is outdone only by Kia's very own Telluride. Well, it is not a competition when you compare it to it, that one is just perfection.
How are the interiors of Ford Bronco 2023?
Bronco comes with two and four doors options, soft and hard rooftops. It also follows the Wrangler in becoming an adventure-loving person's first love with the removable body panels.
The Ford Bronco also comes with frameless doors that are easily detachable.
While the interiors are said to have some cheap-looking plastics, if you are going for the looks, you will not be satisfied with the interiors.
You can opt for the leather seats, but some call it less appealing.
Ford Bronco comes with an 8.0- or 12.0-inch touchscreen, which is powered by Ford's in-dash Sync 4 software.
The car's only flaw is that it comes with some not-so-luxurious interiors and lacks diesel and hybrid variants.
Or else, you can pick this SUV with your eyes closed. Well, we need not convince you this hard, just look at it once you are definitely falling in love.
To know more about such stunning wheels and everything that happens in the world of automobiles, stay tuned to Autoscooper.
FAQ
When will Ford Bronco 2023 launch?
Well, according to sources, Ford Bronco 2023 is supposed to launch by the fall of 2022, so visit your dealerships to book the vehicle.
What is the cost of the Ford Bronco 2023?
The base model of two doors Bronco starts off at a price of $33,000. Bronco Wildtrack starts at a whopping price of $54,375.
While the heritage limited editions start off at $68,490, the top-end luxurious one goes to a whooping amount of $75,372.
Is Bronco 2022 sold out?
Yes, Bronco 2022 model year version is sold out in various countries, thus making the hype behind the 2023 model year triple.
Is Ford Bronco 2023 a good SUV?
Yes, if you are a petrol vehicle lover, you would have no complaints about it. Even without that factor, the sports SUV has garnered so much love.
How many people can Ford Bronco seat?
Ford Bronco comes in both two-doors and four-doors models and can seat four people and five people, respectively.
Latest posts by Beautlin Sam
(see all)